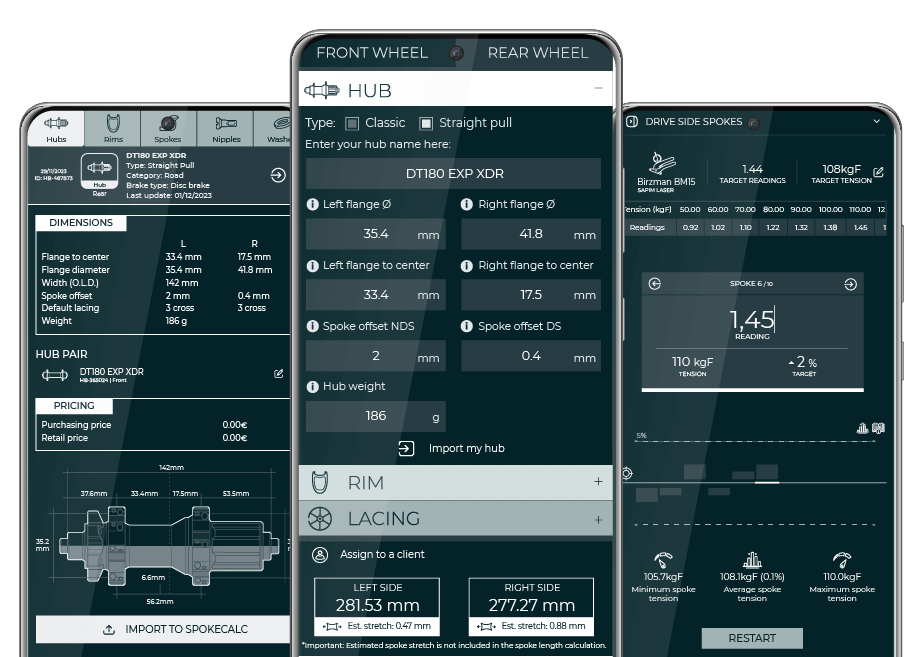 ---
---
"SpokeCalc is a real powerhouse for any serious wheelbuilder. We love it."
---
---
"I wish to acknowledge and thank you for the time and effort in creating this wonderful wheel-building site. The attention to detail is noticed and appreciated. Please keep the articles coming!"
---
---
"Aljaz, thanks for your help with the spoke measurements. The spokes finally arrived and the lengths worked out perfectly!"
---
---
"Thank you for your worksheets and spokecalc.io website. It has helped me build my wheels!"
---
"Your calculator rocks! I wil be purchasing the Master Builder version very soon."
---